laryngology
3D Larynx Holder Trainer
Portable 3D Larynx Holder Trainer, for all cadaver and animal laryngeal training purposes.
Fixate your pig, sheep or cadaver larynx on the holder and practice:
-Laryngeal injections
-Laser microlaryngeal surgery
-Biopsy
-Cordotomy
-Cordectomy
-Thyroplasty
-Cricotracheal resection
-Laryngotracheal reconstruction
-Tracheostomy and more.
Mr. Yakubu Karagama, Consultant Laryngologist at Guys & Thomas' hospital in London designed this together with Mr Rick Moss Engineer.
Orders can be placed at Soluvos Medical at orders@soluvos.com
Features
Size: 18cm x 12xm h: 15cm
Weight: 115 grams
Price
Contact us for prices: info@soluvos.com
* Prices are excl. VAT and shipping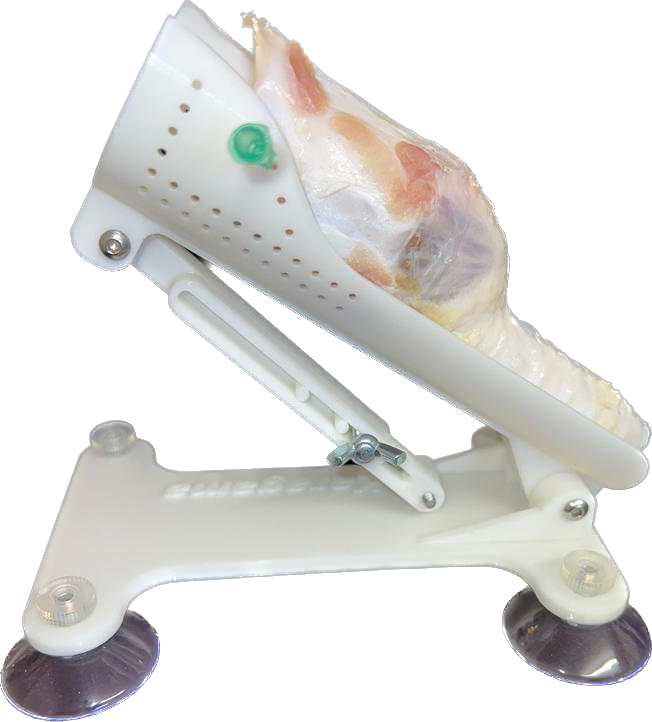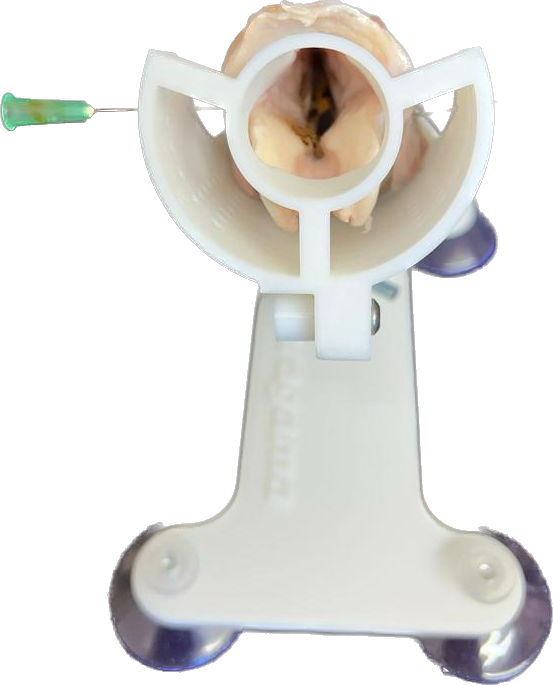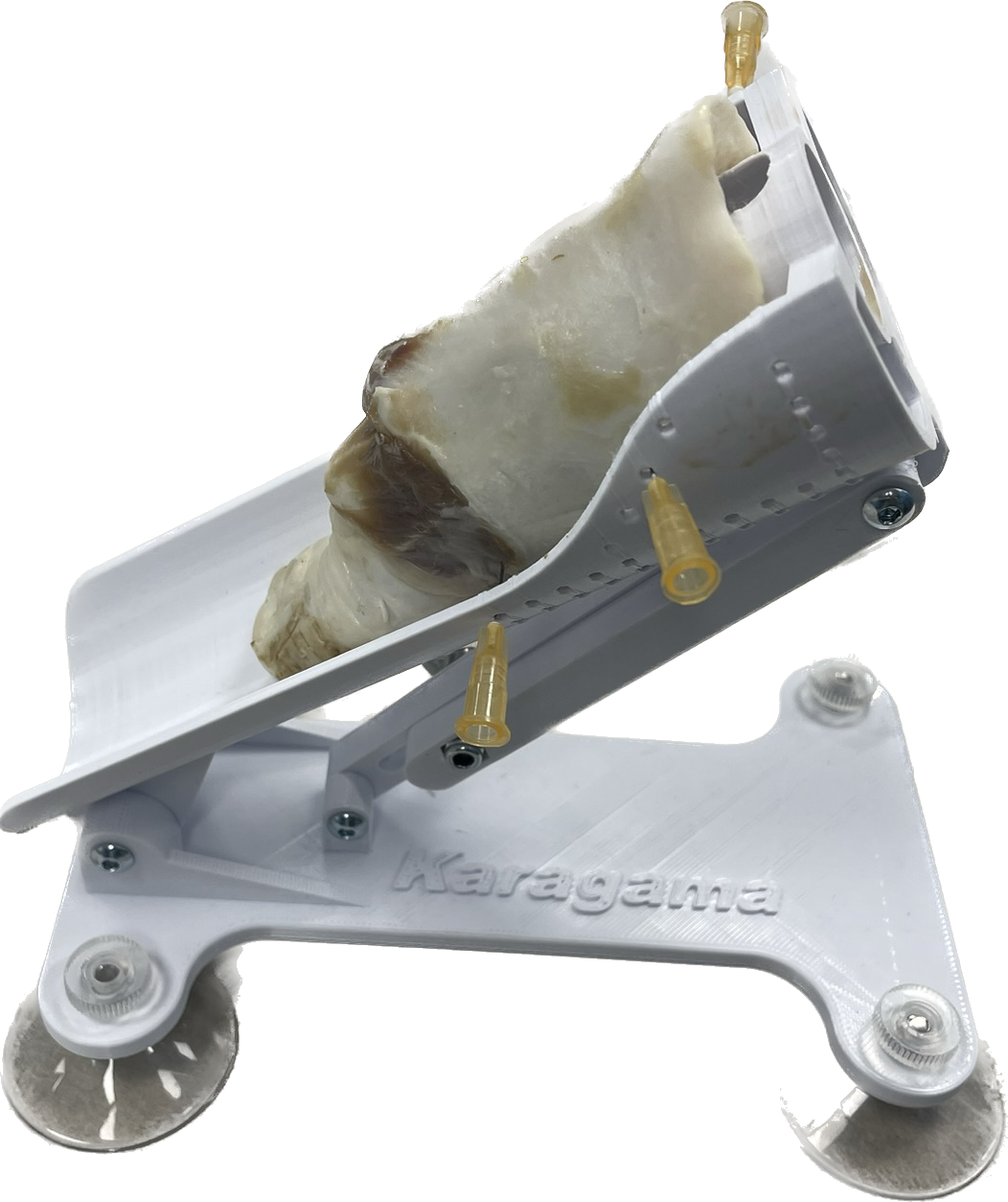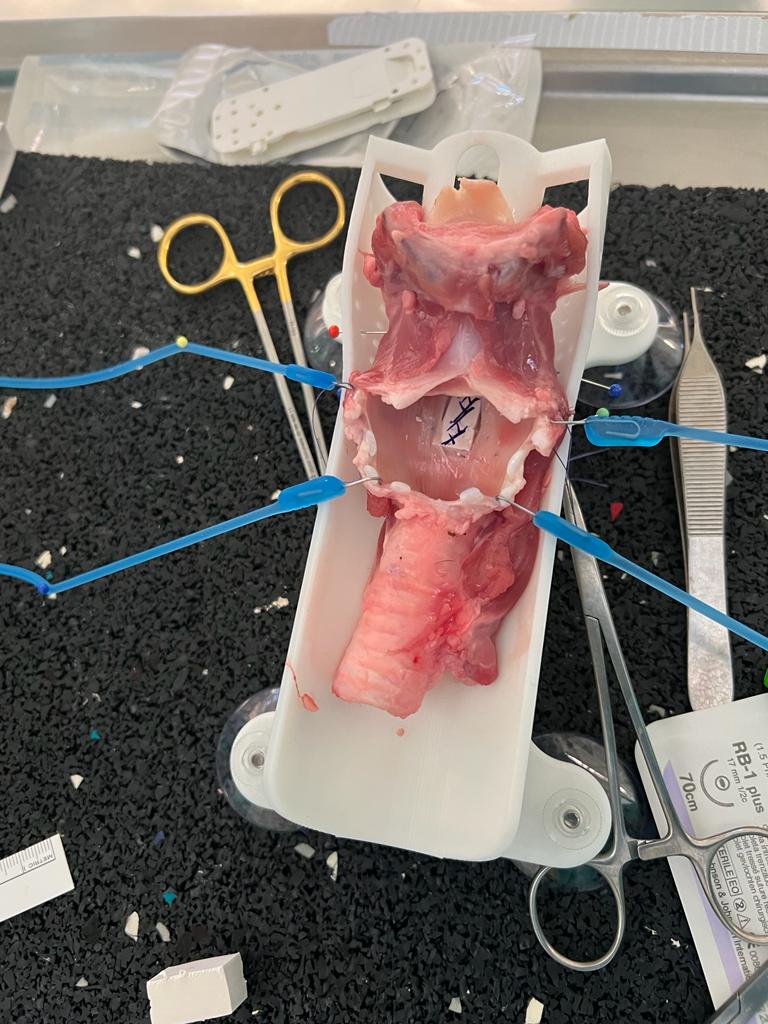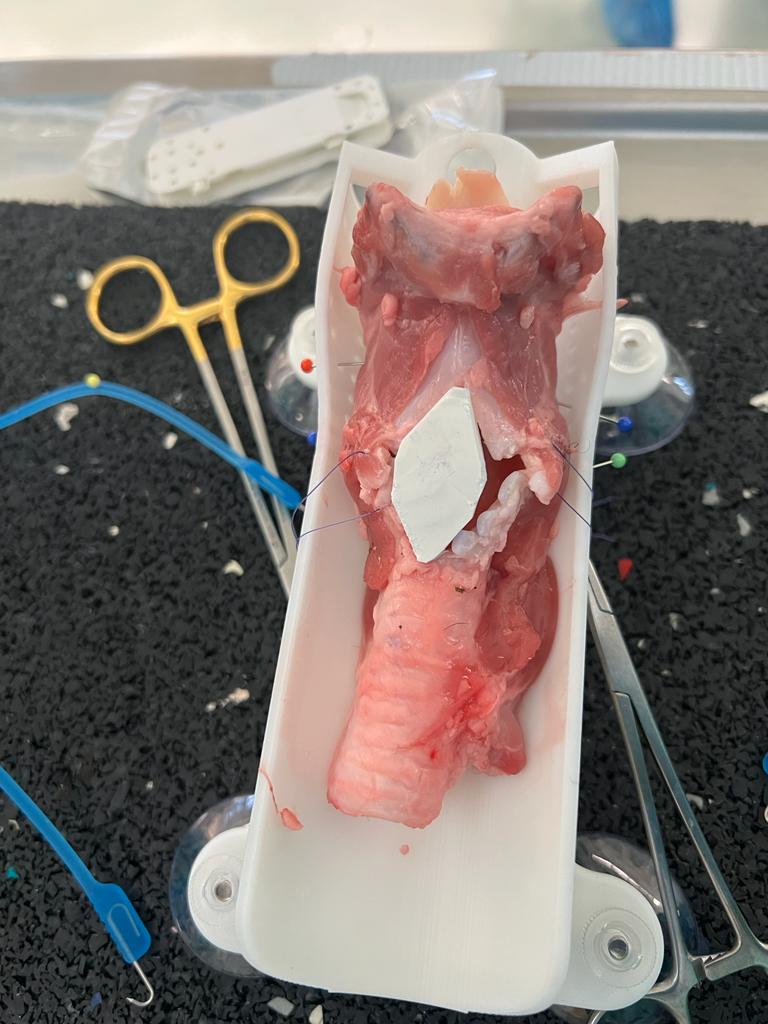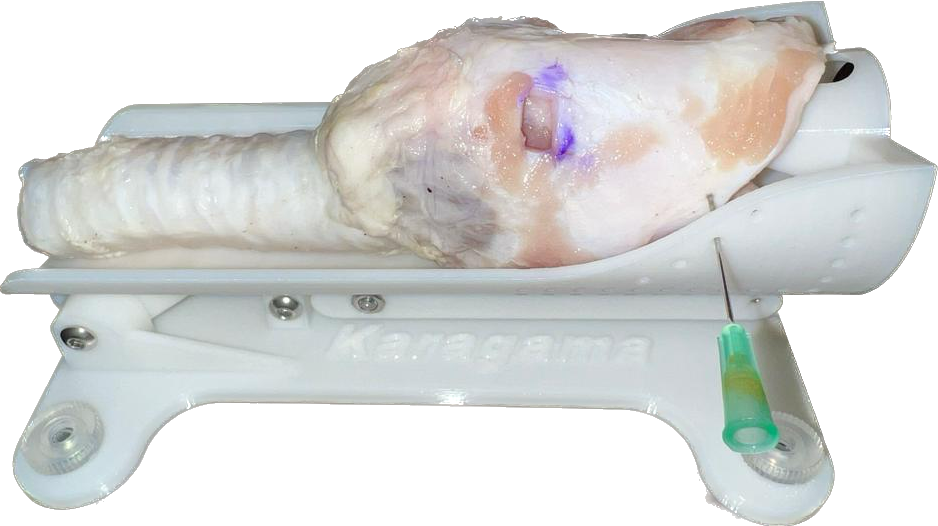 Other Laryngology Products