Head & Neck | Laryngeal and Esophageal Products
Montgomery® Laryngeal Keel
The Montgomery ®  Laryngeal Keel, has a unique umbrella shape, has proven useful in the repair of anterior subglottic stenosis (web), with or without vocal cord paralysis. Use of the keel can be made following repair of stenosis or following removal of the Montgomery ®  Laryngeal Stent to aid in formation of a sharp anterior commissure. The keel also has application following hemi-laryngectomy to prevent stenosis. The intra-laryngeal extension of the keel is thinner than the umbrella of the extra-laryngeal portion. The extra-laryngeal portion, when secured to thyroid laminae with a figure-of-eight suture, covers the thyrotomy repair with its umbrella. Tightly secured, the keel prevents stenosis and the migration of granulation tissue into the larynx. The keel is made of soft implant grade silicone (clear or radiopaque) and is available in three sizes.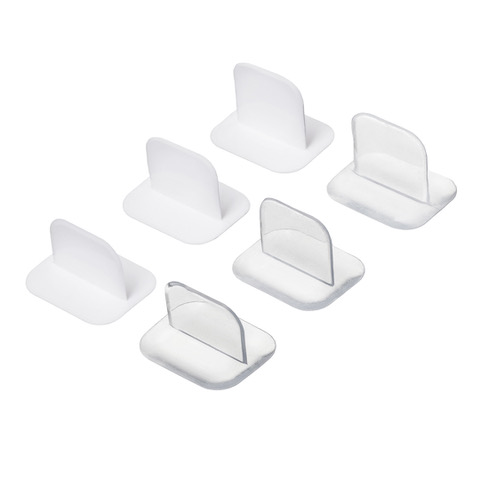 Features
Implant grade silicone
Non-adherent smooth surface
Available in clear or radiopaque material
Supplied
Sterile
For single use
1 Keel, 1 IFU per carton 
Intended Use
For the prevention and treatment of anterior glottic stenosis
| | | | |
| --- | --- | --- | --- |
| Size | REF | | Dimensions (mm) |
| | Clear | Radiopaque | A |
| 12 | 323040 | 323040R | 12 |
| 14 | 323050 | 323050R | 14 |
| 16 | 323060 | 323060R | 16 |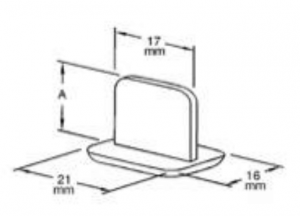 The ordering information, including possible assortment of different sizes and materials, reference number and items per box, can be found on the desktop website. 
Other Head & Neck Products
Our Vision? Reach as many people as possible in order to improve their quality of life.
SOLUVOS MEDICAL BV
Torenallee 20
5617 BC Eindhoven
The Netherlands
T: +31 40 304 17 17
T: +44 845 528 0071
F: +43 72 088 22 21
E: info@soluvos.com
IBAN: NL13INGB0006955559
BIC/SWIFT: INGBNL2A
CoC/KvK: 64293964
VAT/BTW: NL855603690B01