Head & Neck | Laryngeal and Esophageal Products
Montgomery® Salivary Bypass Tube
The constant bathing by saliva to the tissues modified by surgery, infection, or radiation therapy is a prime factor in reducing the progress of healing and fistula closure.

The Montgomery® Salivary Bypass Tube guides the saliva into the distal part of the esophagus and allows for spontaneous closure of the fistula, or at least permits the tissue to recover sufficiently to be an improved recipient for more formidable measures such as repair using pedicled skin flap tissue. A feeding tube may be inserted through the salivary bypass tube. Impending fistulae and structures may be prevented by tube placement alone or following bougienage dilation. 

7 Sizes available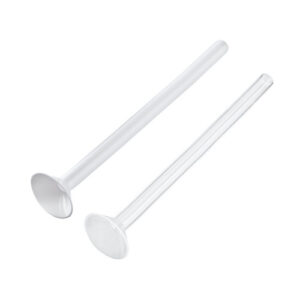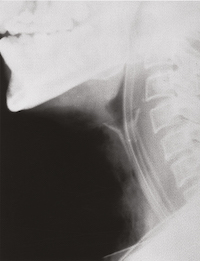 Intended Use
To stent repair of cervical esophageal and hypopharyngeal structures or to facilitate the management of fistulae resulting from a variety of causes including surgery, radiation, advanced malignancy, trauma and ingestion of caustic agents.

Features
 

Implant grade silicone

Non-adherent smooth surface
Available in clear or radiopaque material
Supplied
Sterile
For single use
1 Tube, 1 IFU per carton
Size

REF

Dimensions (mm)

Clear

Radiopaque

A

B

C

8

322080

322080R

34

191

8

10

322100

322100R

36

191

10

12

322120

322120R

38

191

12

14

322140

322140R

40

191

14

16

322160

322160R

42

191

16

18

322180

322180R

44

191

18

20

322200

322200R

46

191

20
The ordering information, including possible assortment of different sizes and materials, reference number and items per box, can be found on the desktop website. 
Other Head & Neck Products