Head & Neck | Montgomery® Safe-T-Tubes™
Pediatric – Safe T Tube – 3200 Series
The 3200 Series Pediatric Safe-T-Tubes™ has an angled extraluminal limb to facilitate suctioning and airway management. Shortened limbs can be ordered at Boston Medical (please contact info@soluvos.com), supplied non-sterile. Please allow up to 4 working days, excluding shipping time for custom orders.

Available in sizes 6 mm, 7 mm, 8 mm and 9 mm (outside diameter) in either clear or radiopaque implant-grade silicone. Each Safe-T-Tube™ set includes the tube, two Plug/Ring sets, Instructions for Use, and a PATIENT-PAK™ (including Cleaning & Care Instructions and a storage container for Plug/Ring sets). Additional Plug/Ring sets are available. Refer to the chart below for corresponding product codes.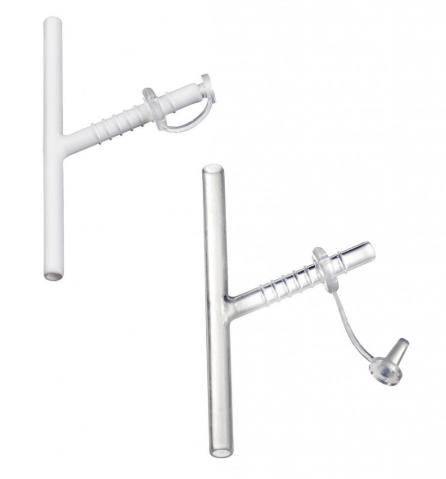 indications
Acute laryngotracheal injuries

Intrathoracic tracheal stenosis

Reconstructed trachea

Reconstituted trachea

Tracheal stenosis when the cervical or thoracic trachea cannot be repaired

Segmental resection and anastomosis

Cervical trachea that cannot be repaired
features
Angled extraluminal limb

Implant-grade silicone

Non-adherent smooth surface

Safety ring and groove system

Available in clear or radiopaque material
supplied
Sterile

For single use

1 Tube, 2 Plug/Ring Sets, 1 IFU, 1 PATIENT-PAK™ per carton
Size
REF
Dimensions (mm)
REF

 

Clear
Radiopaque
A
B
C
D
E
F
Plug/Ring Set

REF6

320006

32006R

6

94

45

42

45
6
321066

7

320007

32007R

7

95

46

43

45
6
321066

8

320008

32008R

8

96

46

42

45
8
321086

9

320009

32009R

9

97

46

43

45
8
321086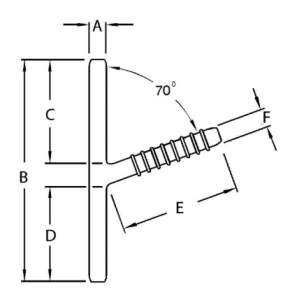 The ordering information, including possible assortment of different sizes and materials, reference number and items per box, can be found on the desktop website. 
Other Head & Neck Products