laryngology
Renú Voice injectable implant 
'The replacement for Radiesse Voice'
Renú Voice is an injectable vocal fold implant intended for long-term augmentation. It could last about 12-18 months. Renú Voice is an aqueous gel containing synthetic Calcium Hydroxylapatite, CaHA particles with a diameter of 25-45 microns. The implant can be injected percutaneously or with a trans-oral needle supplied separately. The product is typically used by ENT or laryngology doctors. Patients with voice problems should see their doctor and let their vocal folds check.
Renú Voice comes in a 1.5cc syringe and gives enough injection material to augment the vocal folds when suffering from vocal fold insufficiency. It can be injected unilateral and bilateral. The syringe has ergonomic designed finger grips and has a shelf life of 2 years.
Renú Voice is indicated as a soft tissue-bulking agent for vocal fold medialisation and vocal fold insufficiency, Vocal fold insufficiency associated with serious aspiration difficulties may be an urgent indication.
Renú Voice in Europe and India* – Please contact: 
Soluvos Medical BV 
Phone: +31 (0)403041717
Email: Info@soluvos.com
*(in registration process)
Renú Voice in UK – Please contact:
Soluvos Medical Ltd.
International House,
36-38 Cornhill
London, EC3V 3NG
Phone: +44 (0)845 528 0071
Email: info@soluvos.com
Technical details Renú Voice
1.5cc pre filled syringe
longevity 12-18 months
100% biodegradable
Ergonomically shaped finger grips syringe
Controlled viscosity, consistently
Easy to inject 2-year shelf life
Equivalent, replacement of Radiesse Voice
Renú Voice is FDA and CE cleared


 
Transoral vocal fold augmentation by Ahmed Geneid & Teemu Kinnari in Helsinki Voice Clinic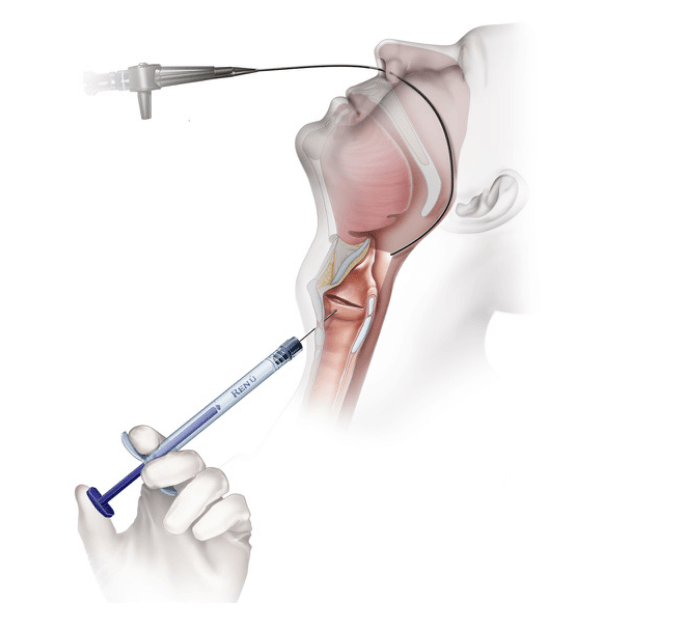 Cricothyroid cartilage approach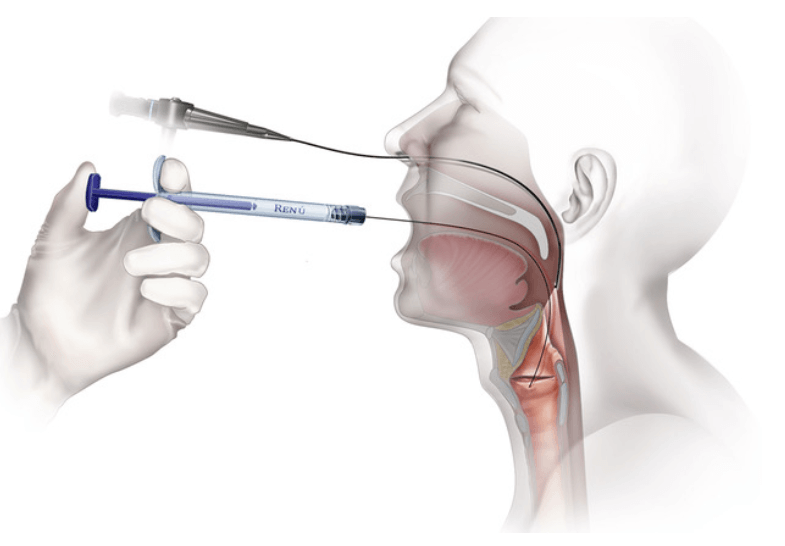 Transoral office based approach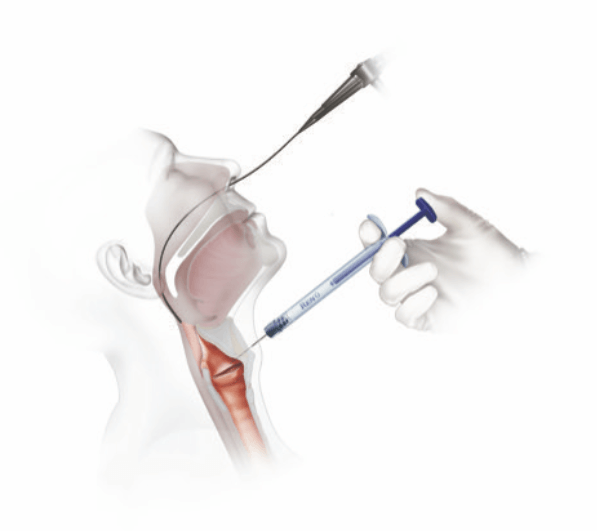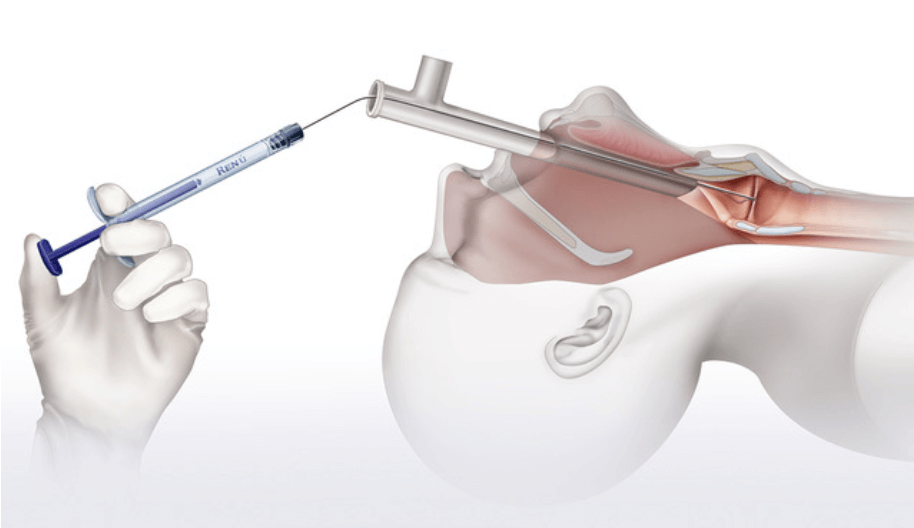 Operating room transoral injection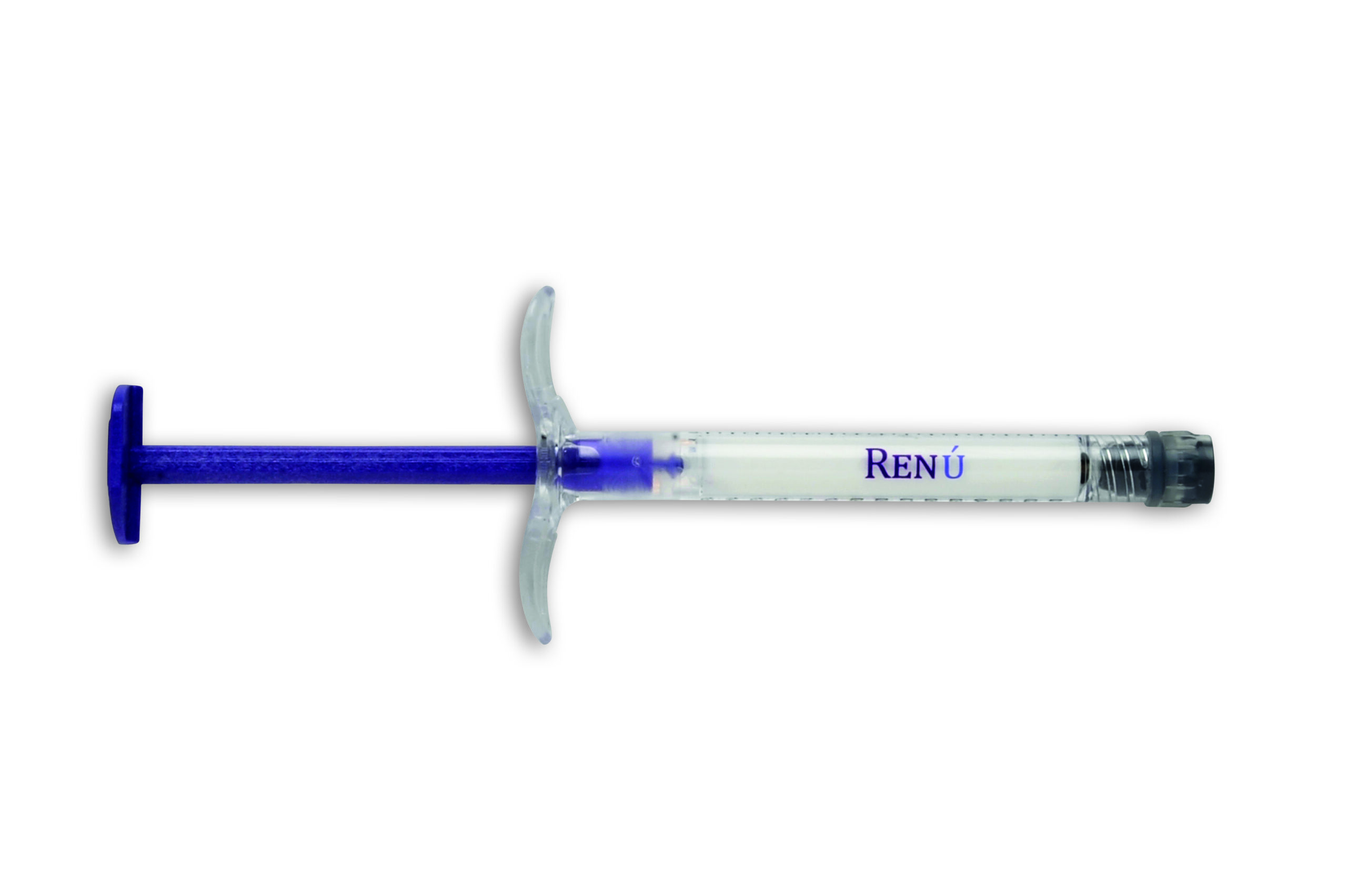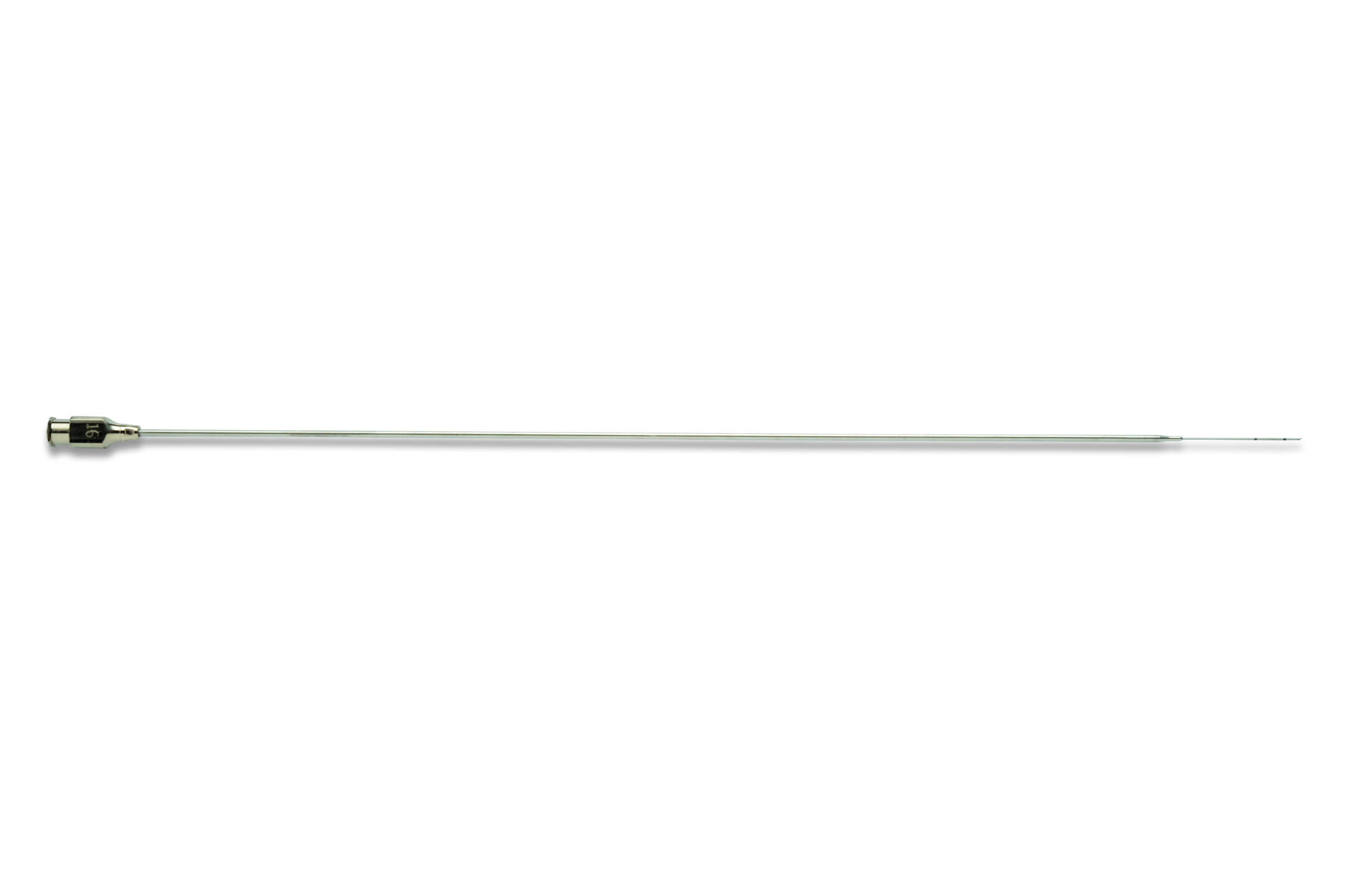 Presentation on office procedures for vocal fold paralysis and atrophic dysphonia – by Ahmed Geneid
REF
Details
  08-015-04-VOI
Renú ® Voice Calcium Hydroxylapatite Implant 1.5cc pre-filled syringe + Percutaneous needle 23G 2 3/8″ free of charge

  12-000-00-ND1 (not available)

3080-1000-01 (replacement)

ENT (transoral) Needle 24G needle tip 9,8" overall length 16G malleable shaft

ENT Transoral Needle 20G needle tip, 26,3cm overall length.
Other Laryngology  Products